Saturday, August 19th, 2017 at Amesbury Sports Park
Masters of Mini Motorcycle Racing
Click here for details and tickets..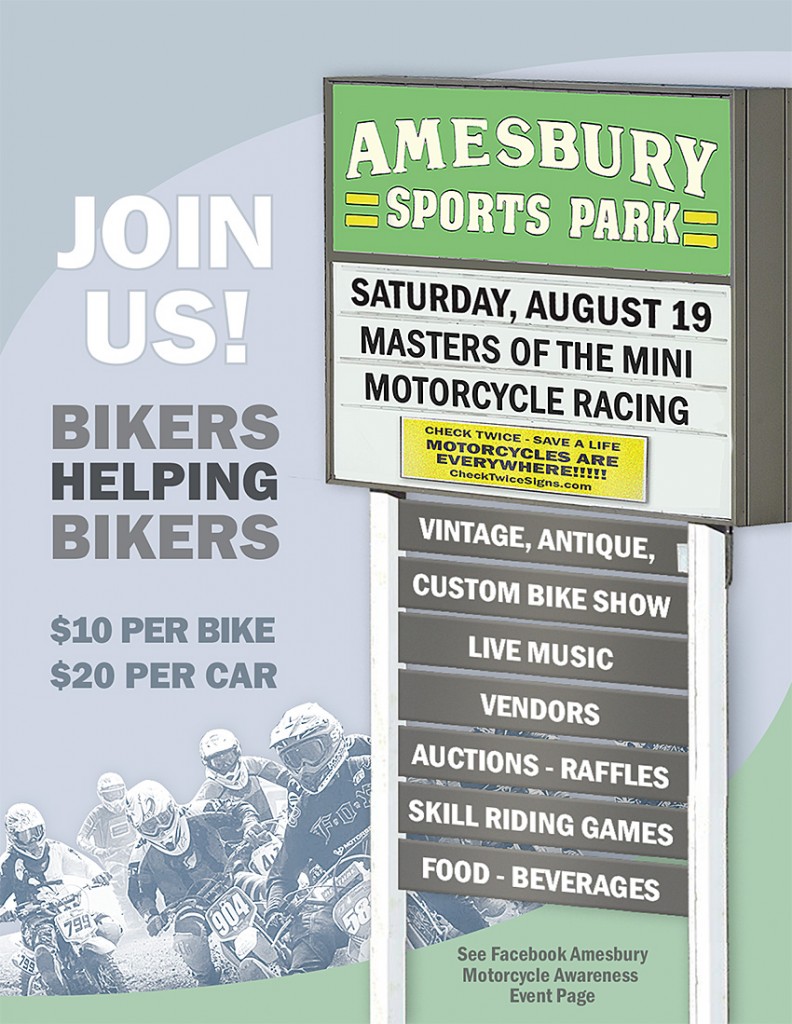 Thanks to everyone who joined us yesterday for the February Turkey Shoot (Saturday, February 11th) at The Chop Shop Pub in Seabrook, New Hampshire. Next month's Turkey Shoot will be held on Saturday, March 11th, and you can buy your tickets here!
In March, Bikers Helping Bikers and Check Twice Signs bring you Nelson's Family Pancake Breakfast on Sunday, March 26th, 2017 at the Vittori-Rocci Post in Beverly, MA. You can reserve your tickets for this all-you-can-eat breakfast here.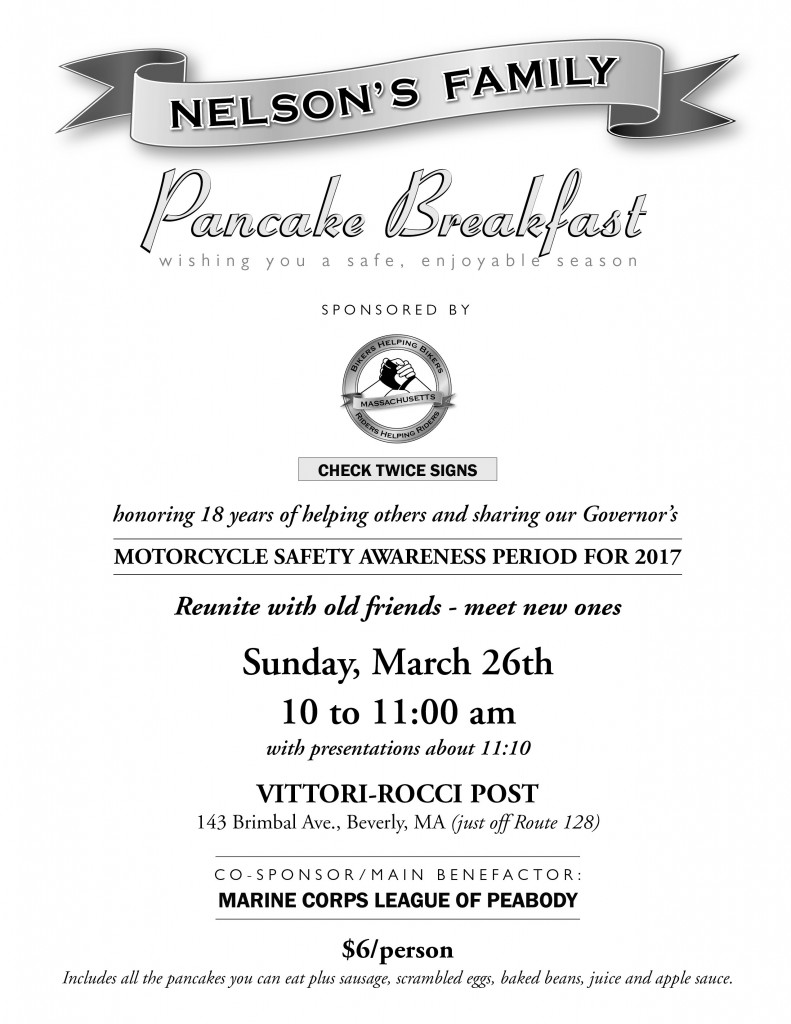 Wed. May 3rd, 2017 – Motorcycle Awareness Event @ Fenway Park for Red Sox v. Orioles!
Help promote motorcycle awareness at Fenway Park with Check Twice Signs and the Massachusetts Motorcyclists' Survivors Fund.
Click here to reserve your tickets, and for all the event details!